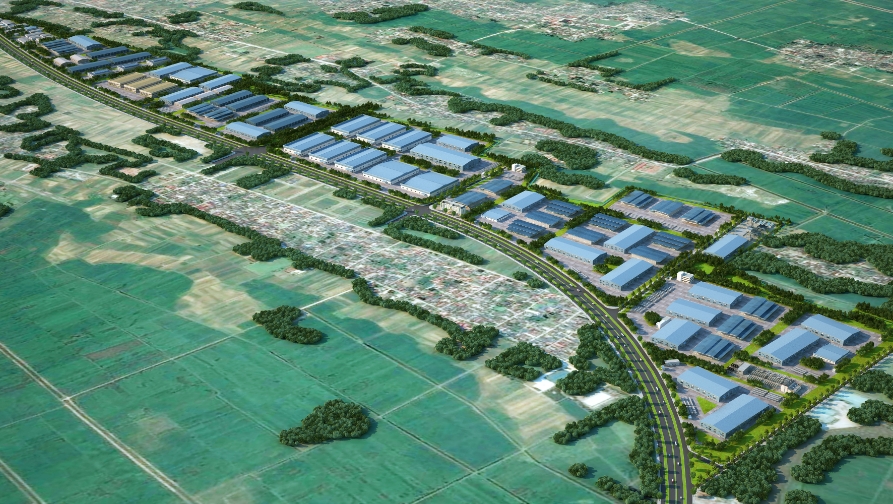 PHUC LOC INDUSTRIAL PARK INVESTMENT DEVELOPMENT CORPORATION (PHUCLOC IDC)
PHUCLOC IDC is one of the most successful and prestige enterprise in Vietnam in the field of investment and development the infrastructure of Industrial Parks, Urban and Residential Projects. At present, PHUCLOC IDC is conducting research, survey, plan and develop many Industrial Parks stretched from the North to the South of Vietnam with total area over 2,100 ha.
PHUCLOC IDC also focused on building and completing the technical infrastructure systems of their Industrial Parks with estimated total construction investment of hundred billions of VND; Regularly performing the maintenance and administration of infrastructure services to meet all the tenant's demand such as supply of electricity, water, wastewater treatment systems, lighting, drainage, etc. PHUCLOC IDC is presently deploying the planning work, investing in the construction of synchronous infrastructure systems and meeting the production requirements for investors, especially foreign investors implementing projects in Vietnam.
We own 10 years of sustainable development in Industrial Zone investment; Urban and Residential area; etc.
Be reliable partner of many enterprises from Oversea.
We have strong and sustainable financial potential.
We gather experienced professional staffs, keen on various languages; providing consultancy  and supporting investment procedures in a fast and effective manner
Support Investor during their whole project's implementation period.
In addition, PHUCLOC IDC  has actively invested, completed and put into use the environment protection treatment plan to enforce and implement the provisions of the Law on environmental protection, at the same time, regularly urge investors in the Industrial Park to comply with regulations in the Industrial Park.